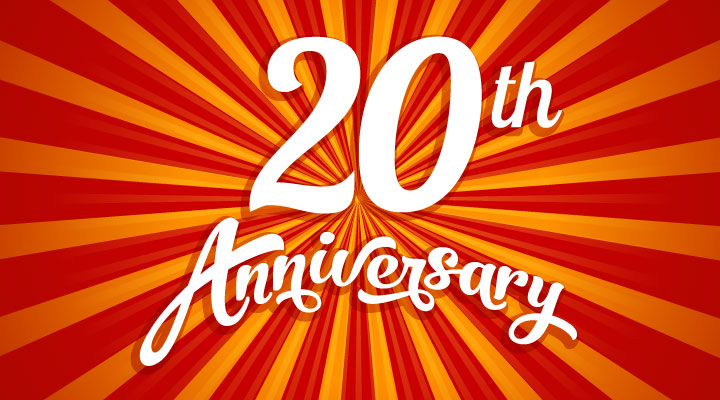 This month, we are celebrating our 20th-anniversary servicing customers in the Milwaukee metro area. As a kid in California, you can say I grew up window cleaning. Like any teenager, I always needed extra money and started in the window cleaning business because it was a great way to supplement my income.
In my second season of washing windows, after securing a small loan, I decided to start a window cleaning service of my own. I knew the business was going well when I was able to quit my day job and entirely focus on the company.
Given the opportunity to go all-in to manage my window cleaning business was a godsend. The phone calls were coming in, and the schedule was filling out. Before we knew it, we were able to afford small ads in local newspaper boxes.
Twenty years of window cleaning gives us pause to reflect. One of our first customers was a homeowner of a custom one-story two-bedroom home, calling because they had read my flyer that listed window cleaning at $75 per household. To be fair, the homeowner encouraged me to look at her house and give her a bid before cleaning but I was new and wanted to honor the $75 a home. Little did I know that her "one-story home" had 112 windows to it. I learned my lesson that day, and going forward, every house was bid after seeing the property first.
With over 20,000 customers served, there have been many rewarding moments. While never strategically marketing commercial window cleaning, we have still managed to land many large commercial properties by simply accommodating our customers and insisting on excellent quality service. After we impressed a building manager at his home, he later asked us to bid on his commercial property, landing us our first $30,000.00 project. This has happened more times over the years, and it shows to never take even the smallest job for granted.
However, the biggest highlight of owning E-Z Window Cleaning has been my partnership with Jason. Jason is not only a business partner, but he also serves as Board Member and then President of the International Window Cleaning Association. Jason's dedication and love for the trade are inspiring. His instruction and continued education have helped our company grow in safety and knowledge, reflected in the fact that E-Z Windows is one of the most educated companies when it comes to safety.
Another shout out goes to Juan Carlos. His dedication to our service, reception to our leadership, and mentoring other employees is rewarding. Watching him become a father of three, along with his wisdom, is something I envy. To think a bucket of water and a squeegee could bring so much love.
Finally, thank you to you, our customer. It is your high standards that keep us motivated to provide exceptional service. We constantly strive to go beyond your expectations. Thank you for keeping us in mind every time you need a gutter unclogged, a walkway pressure-washed, or your windows cleaned. We look forward to another 20 years servicing Milwaukee.
Cheers to the squeegee!