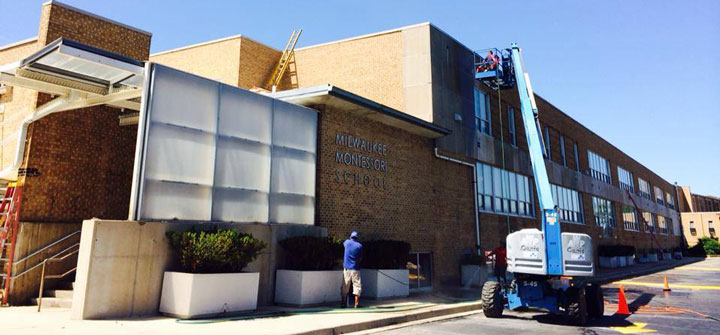 Great news! E-Z Window Cleaning is proud to announce our compliance with the new OSHA Walking-Working Surfaces and Personal Fall Protection regulations. A big part of that regulation is the need for documented industry specific training.
What does that mean to you as a customer? You don't have to worry about the size of your building or the hard-to-reach places on your house when looking for a cleaning service to meet your needs. Our employees know how to safely harness themselves, maneuver ladders, and identifying hazards. We are confident that our team of professionals are both well equipped and well trained to meet the everyday needs of their jobs. Having a safer work environment benefits everyone.
Whether you are looking for an estimate or for an employment position, E-Z Window Cleaning provides a high-quality, safe environment that we can all be proud of.