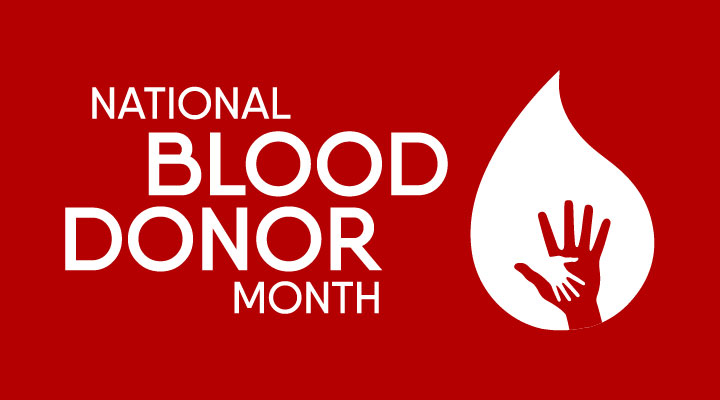 This January, donate blood during National Blood Donor Month. In the winter and after the holidays, it is common for blood donations to drop off. Factors such as winter storms may cause blood drives to be cancelled, and illness reduces the number of eligible donors. Unfortunately, the number of people in need of blood remains the same year-round.
Blood donations are lifesaving gifts for all kinds of people. They are not only needed by accident and burn victims, but also are crucial for patients who are receiving organ transplants, undergoing heart surgery, or battling cancer. Some individuals with chronic diseases such as sickle cell anemia, kidney disease, hemophilia and others require regular blood transfusions.
At any given time certain blood types may be in very short supply. The Blood Center of Wisconsin provides information on their website about shortages in the state and online appointment scheduling. A COVID-19 Antibody Test will be performed on all blood donations as part of their standard testing.
You can be a literal life-saving hero this January. Even if you've never donated blood before and don't know your blood type, you can donate blood if you:
Are at least 16 years old
Weigh at least 110 pounds
Are in good health and are feeling well
And have not donated blood within the last 56 days
Visit redcrossblood.org to learn more about donor eligibility requirements
Take time this National Blood Donor Month to be someone's hero and donate blood!