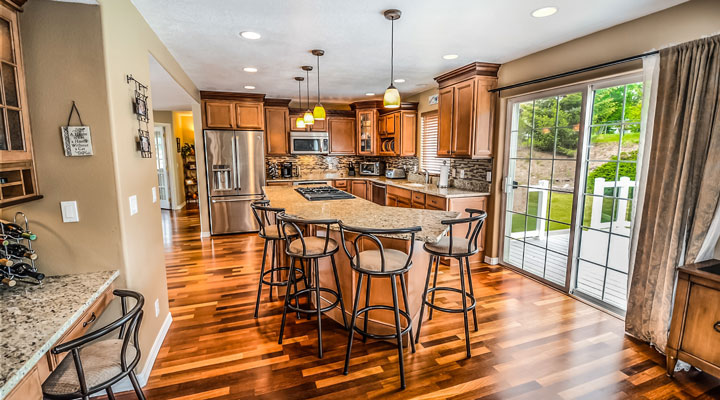 National Cleaning Week is March 28 – April 3, 2021, and it's the perfect chance to deep clean your kitchen, bedrooms, and bathrooms. According to National Calendar Day, here are the most dreaded of cleaning tasks:
Cleaning the bathroom (52%)
Kitchen cleaning (23%)
Dusting (21%)
Mopping (20%)
Doing the laundry (17%)
National Cleaning week comes just in time for beautiful weather to come our way! But let's be honest, while we love cleaning windows, we're not so sure about the rest of the house.
Most people aren't thrilled about cleaning. Statistics show that 23% of people dislike cleaning a kitchen. While it's not at the top of the list, the kitchen is still the center of the home. With that in mind, we thought we'd give you tips on getting a kitchen to sparkle in 12 minutes.
Load all dirty dishes in the dishwasher, filling the sink with hot soapy water. If your stove has removable burner pieces, place in water as well.
Remove all items from the counters.
Dip sponge in hot water, squeezing out excess water. Wipe down cabinets, counters, and other surfaces again working top to bottom. Rinse the sponge in hot water as you clean.
Wipe down all appliances.
Finish cleaning any stove pieces and replace them.
Sweep the floors. Mop afterward if needed.
Now, onto the rest of the house!
Let E-Z Window Cleaning take the hassle out of cleaning your home's windows and gutters. If your windows need cleaning, ask about an estimate. We provide a section where you can upload your photos and get an estimate right away. Give us a call at 262-349-9493 and let your windows shine. Visit our Facebook Page!