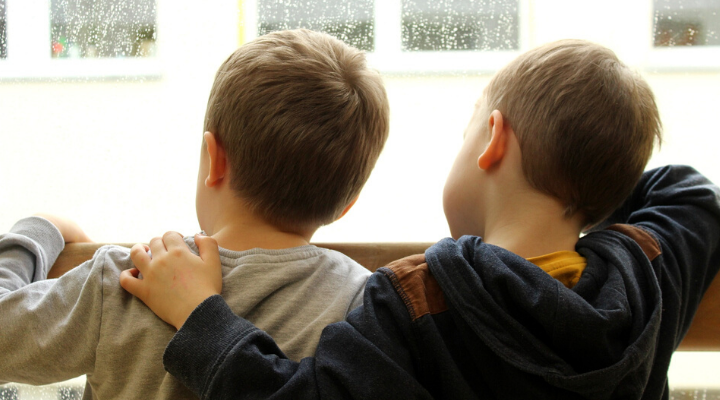 National Window Safety Week is recognized to increase awareness on helping to prevent window falls and the correct use of windows for emergency escape purposes. Annually, around eight children under the age of five die from falling out a window. In addition to these tragic deaths, over 3,300 are injured severely enough to need to visit the hospital.
National Window Safety Week coincides with the first week of Apil, just in time for people to start opening windows and take advantage of spring's fresh air. E-Z Window Cleaning encourages parents and caregivers to recognize the significance of practicing window safety during National Window Safety Week, observed April 4-10. However, any open window at any time of year can be dangerous for young children who are not properly supervised. The following are ways to observe window safety:
If you have young children or if children are visiting, make sure your windows are closed and locked.
If you need to open a window for ventilation, use a window that is not within a child's reach. One example would be the upper sash of a double-hung window. Do not place furniture (a sofa, chair, or end table) near a window, preventing young children from climbing.
Don't permit children to jump on beds or other furniture, reducing or limiting possible falls.
Use screens to prevent insects from coming into the house. They are not used in order to avoid a child from falling.
Keep an eye on children so that they play away from windows, balconies, or patio doors.
Encourage children to play in the center of a room. Look into installing code-compliant implements that are designed to limit how far a window will open to help prevent a fall.
Instruct children how to properly and safely use a window to escape during an emergency, such as a fire.
The National Safety Council provides parents and caregivers with a checklist to print out.
Talk to children about windows and being safe. While it is great to look outside and see the world, young children are not aware of the potential danger. The National Safety Council provides kids activity sheets to involve your children in window safety. Together, with the provided information and continued awareness, we can all help prevent a tragedy.