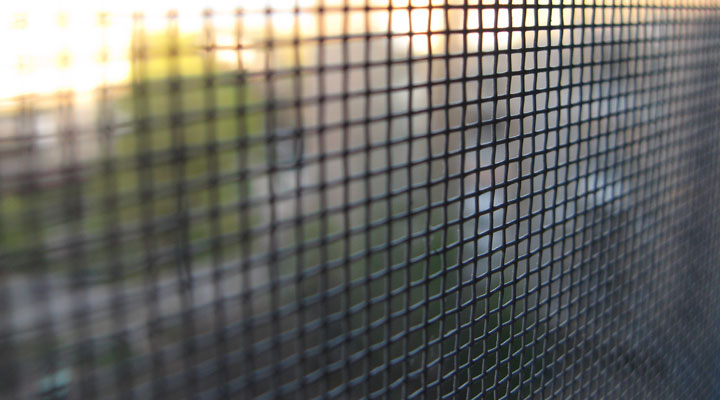 Are your screens showing signs of sun damage? Have your pets ripped one too many holes in them? Your home's for sale and you need to amp up its curb appeal? Save yourself time and hassle and let us repair your window screens.
Standard screen repairs include patching small holes, replacing screen fabric, repairing hardware or adjusting frames.
Why E-Z Window Screen Repairs
Enhance your home's curb appeal. Are you thinking of putting your house on the market? Windows and screens are one of the first things home buyers see when entering your house. Torn screens reflect poorly on your home's maintenance, lacking walk-up appeal. Make a great first impression with repaired or replaced screens.
Keeps out the bugs and rodents. Ripped screens can let in mosquitos and other insects and if the opening allows— even neighborhood rodents. Fend off the insects and debris with repaired screens.
Save yourself the hassle. While we encourage the American DIY spirit, repairing a screen takes longer than it looks. It requires a certain tool and clamps, screen fabric, time, and patience. An experienced pro can fix or replace your screen easily to ensure you have long-lasting protection from pests and the elements.
Less expensive than hardware stores. While home improvements and big box stores offer this service, it often comes at a higher price. With a small business like E-Z Window Cleaning, your screen will get more time and attention, and at a more economical price.
We pick up, repair, and deliver the screens. Our prices as follows:
Small to Medium Screens: $25 each
Large to Patio Screens: $40 each
All orders include pick up, delivery and installation. Additional $28 service charge applies. Four screen minimum. Current customers only. Please note that not all screens are repairable as some parts are not locatable.
Let E-Z Window Cleaning take the hassle out of repairing or replacing broken and damaged window screens. If your windows need cleaning, ask about an estimate. We provide a section where you can upload your photos and get an estimate right away. Give us a call at 262-349-9493 and let your windows shine.