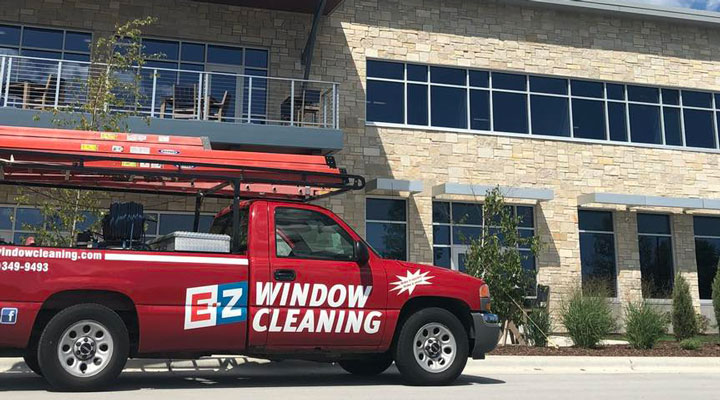 Did you know getting organized is typically consistently on the top five list of New Year's resolutions? While many resolutions fail within the first month, getting organized usually sticks. Why? Because you can enlist professional help. Here are some things you should consider getting professionally cleaned this year so your house is in the best shape possible.
Rugs, Carpet
Rugs and carpet can collect a lot of dirt and grime and by the time you rent, pick up, and return one of those rentable vacuums, it can really suck up your time (see what we did there?) Instead hire a professional to do it for you and save yourself the hassle.
Windows
Have hard to reach areas in your home and are nervous about climbing ladders? Allow the professionals to clean and care for your windows. Interior and exterior windows can be cleaned by professionals who use the right supplies to care for your windows and make them as clean and clear as possible.
Snow Removal
It's snow surprise that shoveling in the Wisconsin winter months is a drag, but many injuries occur during snow removal so it's best left to the professionals. With all the time you'll save you can haul out the sled and pretend you're a kid again!
Gutters
Remember when we were talking about climbing the ladder and how unsafe it is? Cleaning your gutters come with the same risk. Dirty and clogged gutters can pose a serious risk to your home's foundation and cause roof problems.
Hire a professional for peace of mind you can count on
Cleaning the gutters is a necessary task, but it's not one that should be attempted by amateurs. Whether you need gutter cleaning or help with other types of house maintenance, E-Z Window Cleaning is here for you. In the winter time clogged gutters can also cause significant problems. One solution is snow raking. This prevents "ice dams" from forming in your gutters during periods of large snowfall followed by warm weather. Like gutter cleaning, it is safer for someone with experience with heights than someone who is on a ladder once a year.
For more information on any of our services, call us at (262) 349-9493 or email us. We will be happy to answer all of your questions.