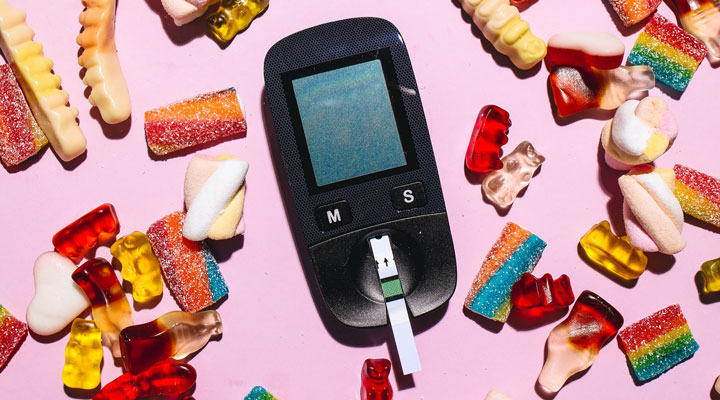 Each November, diabetes organizations around the world come together with the goal of raising diabetes awareness. Since 1991, the International Diabetes Federation and the World Health Organization have recognized World Diabetes Day on November 14th.
The theme for World Diabetes Day 2020 is The Nurse and Diabetes. The campaign aims to raise awareness around the crucial role that nurses play in supporting people living with diabetes. On their website, they provide a wealth of information including campaign resources and facts to help educate people about diabetes. For example, did you know that:
Globally, over 425 million people are currently living with diabetes
1 in 2 people currently living with type 2 diabetes is undiagnosed
Less than 1 in 4 family members have access to diabetes education programs
According to the American Diabetes Association, the disease is actually the 7th leading cause of death in the United States, and over 1.5 million Americans are newly diagnosed each year. In 2015, over 30 million Americans (nearly 10% of the population), had diabetes. It's unfortunately a very common problem, that people may not even realize they have.
What You May Not Know About Diabetes
Only about 5% of individuals with diabetes have type 1 diabetes. In this form of the disease, the body does not properly produce the insulin needed to break down carbohydrates from food into the sugars it needs for energy.
While thought of as primarily a "childhood disease", type 1 diabetes can occur at any age.
People who are at a healthy weight can develop type 2 diabetes. Being overweight is a primary risk factor for developing type 2 diabetes, but it isn't the only factor. Other lifestyle factors like physical activity, and factors like genetics, age, and ethnicity also play a role.
Ask Your Doctor!
If you haven't been, take the time to ask your doctor if you should be tested for diabetes. This is especially important if you are inactive, overweight, or have a relative with diabetes. Don't be a part of the statistic of those who are living with undiagnosed type 2 diabetes.
Stand Up for Affordable Insulin
Insulin isn't just a drug. It's the difference between life and death for millions of people with diabetes – and it's something they will need every day for the rest of their lives.
When you or someone you love needs insulin and cannot afford it, the choices are scary. With the average price of insulin skyrocketing in recent years – nearly tripling between 2002 and 2013 – more and more of our family members, our friends, our neighbors and ourselves are faced with tough choices to pay for this lifesaving drug.
Join us in calling for increased transparency and more affordable insulin. More than 487,083 people have signed the American Diabetes Association's petition to support those struggling with insulin affordability. Add your name today.