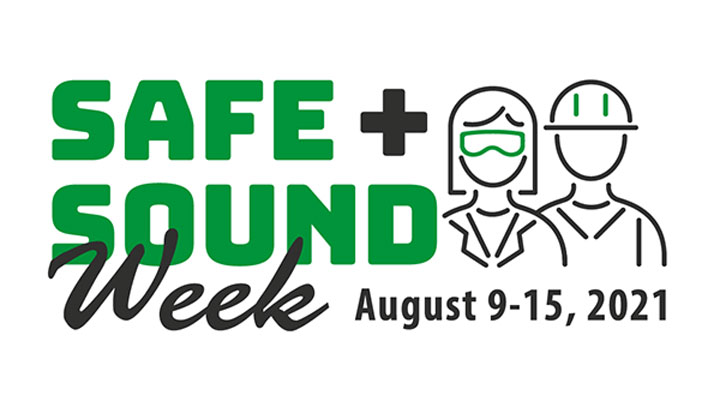 August 9-15, 2021 is #SafeAndSound2021 week, a nationwide event held each August, acknowledging the favorable outcomes of workplace health and safety programs, which present information and ideas on keeping our nation's workers safe.
At E-Z Window Cleaning, we strive to be proactive by recognizing and managing workplace hazards before causing injury or illness. We know that being active is the route to implementing successful safety and health programs.
We are members of the International Window Cleaning Association (IWCA), committed to giving our employees information and access to training resources.
Our employees have undergone extensive training in safe working procedures and the proper use of tools and equipment. We believe in safeguarding their health and safety, sticking to the Window Cleaning Field Safety Guidelines.
E-Z Window Cleaning is fully insured, protecting ourselves and our clients. All of our commercial and residential business is covered under our liability insurance umbrella. E-Z Window Cleaning is insured for both liability and Workman's Compensation.
At the start of each job, we evaluate the weather, ladders, tools and equipment and chemicals. We also assess any electrical and chemicals issues. Finally, we take a look for any building occupants, co-workers, and the public at large, making sure the right people are where they should be and out of any harm's way.
We safeguard our tools, keeping our cleaning buckets and implements out of the workers and the public's way. For example, we never leave extension poles or water-fed poles extended and unattended.
We remove spilled water from walking surfaces. Our staff is trained to move or protect any article or item that may cause them or others to slip, fall or be injured.
Whether training our employees on safety measures or protecting our clients with a liability insurance umbrella, safety and protection have always been E-Z Window Cleaning's number one priority.
If your windows need cleaning, try out our section where you can upload your photos and get an estimate right away. Call us at Waukesha (262) 349-9493, Burlington (262) 349-9411 or Mequon (262) 349-9284.