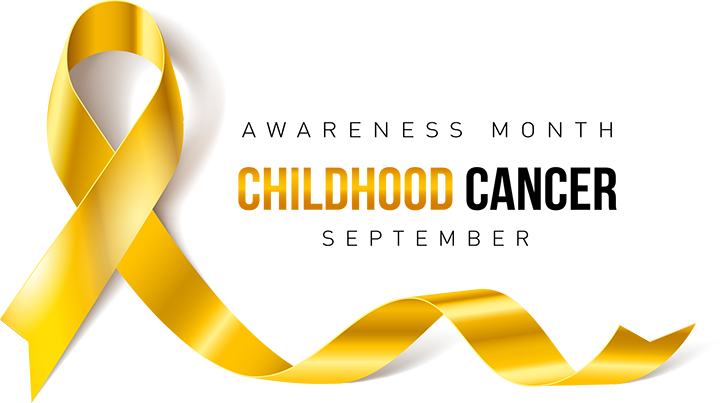 While we don't like to think about the ways cancer affects children and their families, it is important that we understand how to best help. Since September is Childhood Cancer Awareness Month, we would like to take a minute to talk about it.
Cancer falls onto the list of "things that happen to other people". Finding out that your child has cancer is completely unimaginable. Unfortunately, over 15,270 children between the ages of 0 and 19 were diagnosed with cancer in 2017. That year, 1,790 died of the disease (https://www.cancer.gov/about-cancer/understanding/statistics).
The good news is that doctors and researchers are working hard to reduce these numbers and save lives. A recent study found that between 2011 and 2015, childhood cancer deaths dropped by 1.4% per year. Researchers at the National Institutes of Health (NIH) found that since 1955, the death rate from childhood cancer has been cut in half! (https://www.cancer.gov/research/areas/childhood).
The NIH National Cancer Institute has a number of programs making a difference in the fight to cure childhood cancer. These programs include:
The Childrens' Oncology Group – This program helps coordinate clinical pediatric cancer trials across over 200 hospitals throughout the US and Canada. They help keep research moving forward and help streamline the process to safely test and develop new methods of treatment. Additionally, they provide a wealth of information for children and their families about their diagnosis. Make a donation here.
The Childhood Cancer Survivor Study – This group of researchers collects and studies data gathered from survivors of childhood cancer as they grow and become adults. They have conducted research into the long-term side effects caused by their treatment – including those to their reproductive, psychological and even financial health.
And many more!
You can also help children and families impacted by this disease by supporting hospitals like St. Jude's Children's Research Hospital. While St. Jude's is responsible for a large amount of childhood cancer research, they also treat a large number of patients. Families at St. Jude's are also never billed for their child's treatment, their travel, housing, or meals. Instead, their goal is to help families focus on fighting and living.
We never want to hear that our child has been diagnosed with cancer. This month, we thank and support those who are working hard to make sure those words are said less and less every year. Hopefully one day, they will be nothing more than a sad memory.