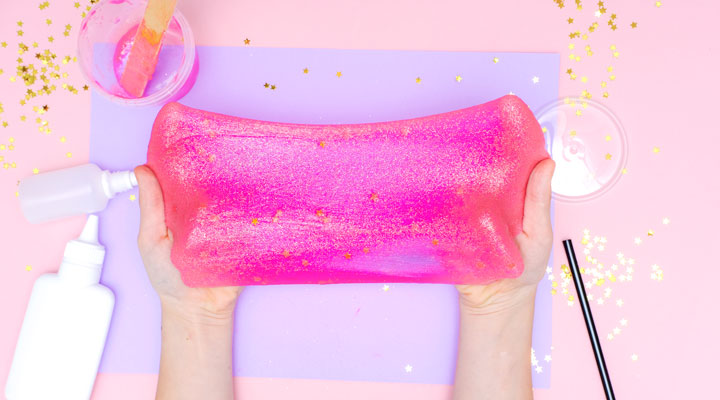 If you're hosting Thanksgiving, you already have a lot on your to-do list. You might have out-of-town visitors or several children coming over for the holiday. Is your kids table getting crowded? Kids can get overwhelmed with all the social chatter, sugary desserts, and adults piping in. One way to make kids feel a little more in control and like VIPs is to give them a craft to make at their very own table.
The supplies needed are simple. Be sure to visit the following links to get a coupon before dropping in to pick up supplies. You can get necessary supplies either at Hobby Lobby or at Michaels.
You can incorporate this activity into your own Thanksgiving kids table, creating new family traditions and memories. (Pssst: This craft is so much fun you find the grownups want part of the action. Just point them over to the television room where they can watch several different football games.)
Fall Slime
Because what kid doesn't love slime? It keeps kids busy for hours and you can make it in less than 5 minutes! This activity/recipe is courtesy of Teaching Mama.
Materials
Start by mixing the glue with the water in a bowl. Add in the glitter and stir. Then slowly pour the liquid starch in while stirring. It will begin to form into slime once you add in the liquid starch.
It may be slippery/wet at first, but the more you knead and play with it, the less slippery it will get.
Additional Crafts
Gobble Gobble!