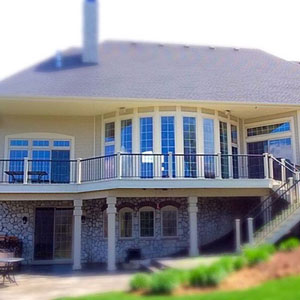 Greatest Window Washing Business Around Waukesha
E-Z Window Cleaning has been servicing the Waukesha area since 1999 with the highest satisfaction ratings in the industry.  Waukesha is one city in Wisconsin that everyone has to go and visit at least once in their life.  Be careful though, it has many great attractions, but with its one way streets it is very easy to lose your sense of direction and end up a little bit lost in the midst of all of it.  If this ever happens to you, take a moment and go for a walk.  You will many quaint little shops like Antiques & Uniques on Main.   From the first week in May to the last week in October, the Waukesha Farmer's Market offers an open-air, producer-only public market.  If being a foodie is your thing, try out Raised Grain Brewery or The Pieper Porch Winery & Vineyard.
E-Z Window Washing isn't pleased with our washing services unless the client is. Our company's objective is always to surpass your anticipations. To assure the greatest degree of washing services, we benefit from QC programs including a client inspection at the end of each job and client surveys. And of course, we constantly encourage client communication and make use of your input to heighten our level of service. If we are not able to meet our customer's satisfaction, we'll issue a full reimbursement!
Waukesha, WI – Window Cleaning Service
Make sure you obtain a totally free estimate or, to learn more, or simply to reserve a consultation, give us a call at
(262) 349-9493
or email us at 
[email protected]
. We are happy to answer all of your current questions.
Mirror and light fixture washing requires the exact same focus on detail as window washing. Our employees have the knowledge and information to thoroughly clean your fixtures the proper way while using correct supplies and methods. Be it a crystal chandelier or deck lights, we certainly have the knowledge to complete the job right!