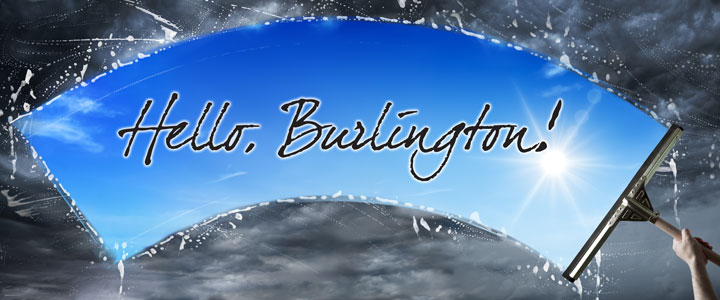 Just like the other residents of Burlington, we value hard work and quality products. E-Z Window Cleaning is the most trusted name in window cleaning since 1999. We take pride in our professional window cleaning services. As your new neighbor, we offer second-to-none exterior and interior services in residential, commercial, or new construction facilities. We also specialize in cleaning mirror and light fixtures, glass restoration, power washing, or gutter cleaning. Customer satisfaction is a priority. We offer a customer inspection upon job completion as well as a survey to provide meaningful feedback to guarantee your satisfaction. Our goal is to build a long-term relationship with our customers. These high standards have earned us the "Best Window Cleaning company in the Milwaukee area in 2016" on WISN's A-list and now it is our turn to serve Burlington and its surrounding areas!
This new location allows us to service the SE corner of Wisconsin better.From Pleasant Prairie to Lake Geneva, to Racine, we can now service you better. Heck, Elkhorn is just down the street…
Our expansion not only benefits Burlington's beautiful city but also supports the economic growth of the community. We are proud of our employee training program that begins with pre-employment screening, a heavy emphasis on safety, and proper customer service. Our founder, Michael Cornish, started E-Z Window Cleaning as a second income. Since that humble beginning of washing windows for a small number of residential homeowners in California, E-Z Window Cleaning has grown to a name your can trust. Who knows? You may have a similar story to tell someday if you choose to join our team!
We look forward to experiencing life in Burlington. The farmer's markets, community bands, baseball tournaments, historical sites, and of course, Chocolatefest! We are excited to be a part of this robust city and, with your support, ready to make Burlington our home.