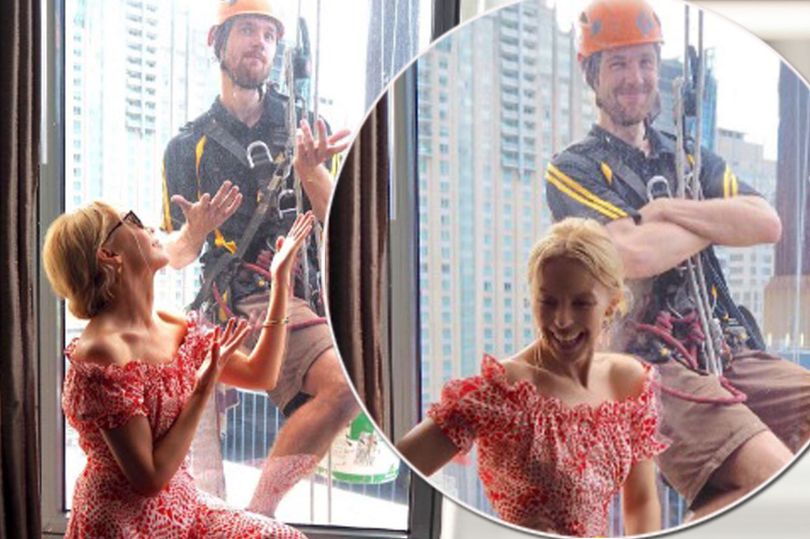 Singer Kylie Minogue got a surprise when a window cleaner appeared behind her while she was posing for pictures. According to www.Mirror.co.uk, Kylie Minogue was posing for pictures at the window of her Sydney hotel room when a window cleaning suddenly appeared behind her. Kylie posted some funny pictures of the encounter on Twitter.
Here is the post by Vicki Newman at Mirror.
Window cleaner pulls off the BEST photobomb ever as he drops in to surprise Kylie Minogue
The singer said window cleaner's photobomb was the best welcome to Sydney she's ever had.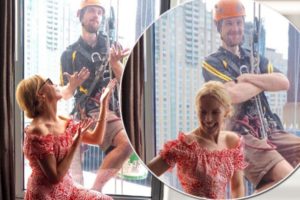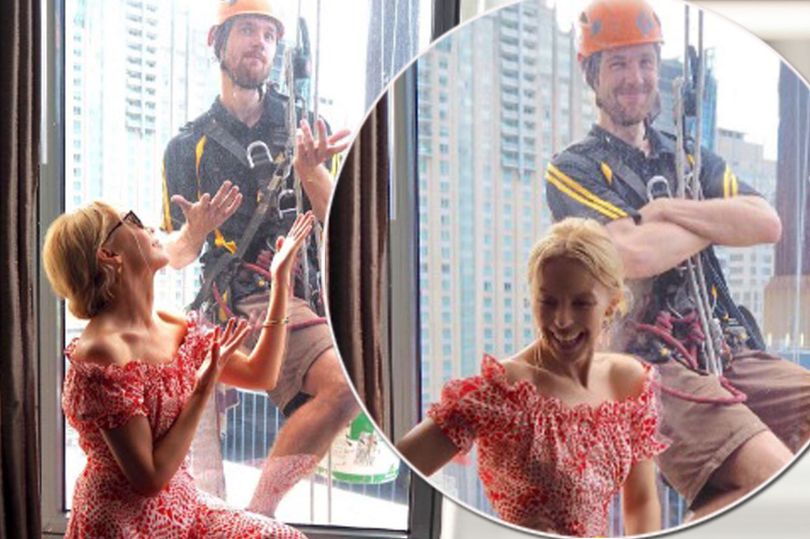 A window cleaner in Australia just pulled off the best photobomb EVER on none other than superstar Kylie Minogue .
As she was posing up for pictures at the window of her Sydney hotel room – making the most of the view and natural light – a window cleaner suddenly appeared behind her, dangling in mid air with the help of a harness.
Kylie took advantage of her impromptu photoshoot partner by posing up for some hilarious and very memorable pictures.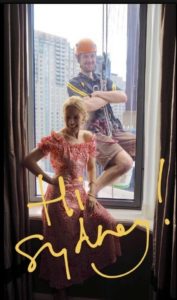 In one image, the Can't Get You Out Of My Head singer is perched on the window ledge while the window cleaner dangles behind her on the outside of the building with his arms folded and a cheeky grin on his face.
She wrote across the image, 'Hi Sydney!'
In another snap, Kylie and the window cleaner are turned towards each other, holding their hands up in a funny pose.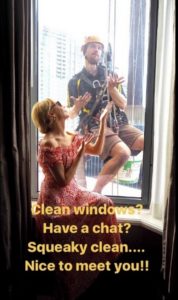 Kylie also shared the pic on Twitter, with the message 'Clean windows? Have a chat? Squeaky clean… Nice to meet you!!' scrawled over the top.
She added: "My Sydney welcome was even friendlier than usual…..hah!!"
The post had everyone in stitches, including Davina McCall, who commented saying: "Love this!"
One fan said: "The window cleaner will be like "Lads, lads, you'll never believe what happened at work today…"
Another asked: "who had more of a surprise you or him????"
You can see the original post here at Mirror.