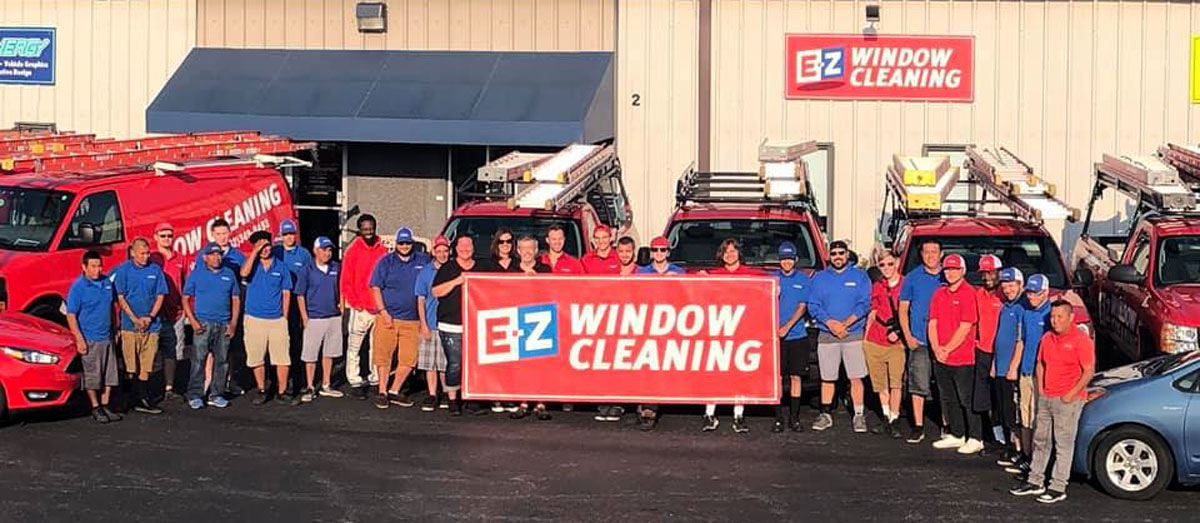 Our focus has been and always will be on what is best for the customer.
We ask that question when making any decision, and it makes the decision making process "E-Z". Here are some things we want you to know about us.
E-Z Window Cleaning is the most trusted name in the window cleaning industry. We have a professional reputation and years of experience. In addition, we use the latest equipment and have a well-trained, professional staff. All of these things ensure that you and your property are protected. Over 80% of our business comes from referrals. Our customers are our sales force. If we did not meet or exceed your expectations, would you recommend us to your friends?
We take our profession seriously and so should you.
E-Z Window Cleaning is fully insured. This protects not only ourselves, but also our clients. All of our commercial as well as residential business is covered under our liability insurance umbrella. One of the largest expenses for a professional window cleaning company is insurance. E-Z Window Cleaning is insured for both liability and Workman's Compensation.
Our team members go through extensive safety and customer service training. We screen and check our employees though the Wisconsin Circuit Court Access website before and during their employment. Your privacy and security are our number one priority. Cleaning your glass, window sills, gutters, decks, and sidewalks safely is our second.
E-Z Window Cleaning is a member of several professional organizations such as the IWCA (International Window Cleaning Association), Metropolitan Builders Association, and Brookfield Chamber of Commerce. So, you can feel confident that we are committed to safety, integrity, and the highest professional standards.
Now that you know a little about us, contact us for an estimate.