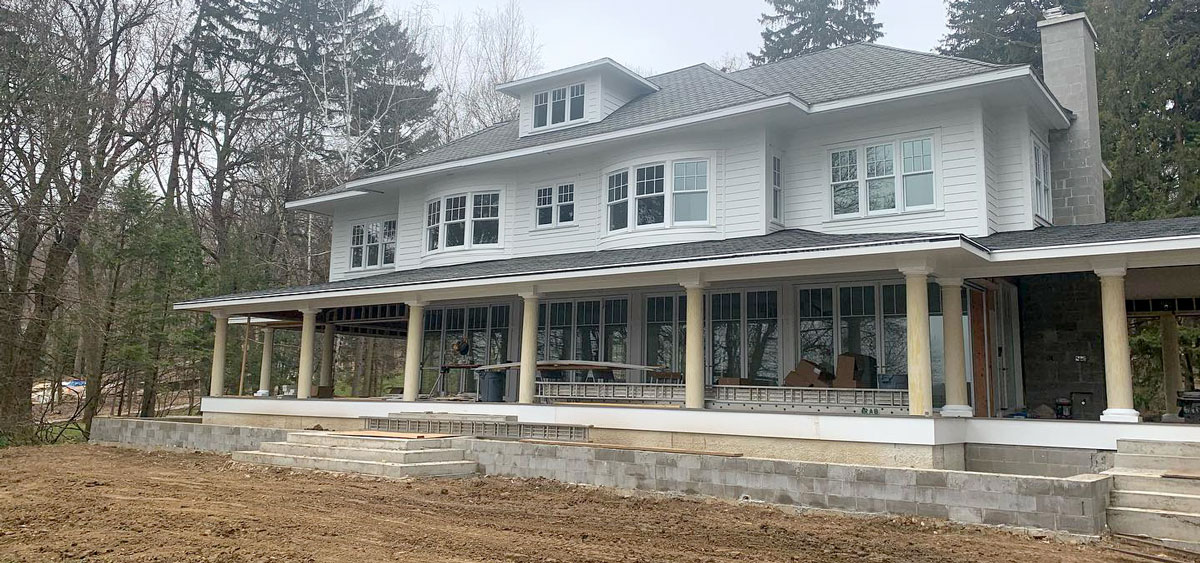 Starting out the right way is important when moving into a new home or business. Do the rough carpenters install the cabinets and trim on a construction project? No, that is not their area of expertise. The same principle applies to window cleaning. We don't clean floors or toilets. We specialize in cleaning windows! E-Z Window Cleaning uses techniques and standards for new construction window cleaning based on OSHA, glass manufactures, and standards set forth by the International Window Cleaning Association.
E-Z Window Cleaning is a member of the Milwaukee Metropolitan Builders Association.
We work with a large number of award winning builders, both residential and commercial. Let E-Z Window Cleaning be your resource for new construction window cleaning. We will make sure your project is done right and on time.
E-Z Window Cleaning is the PROFESSIONAL commercial window cleaning company.
Enhance the professional appearance of your business by maintaining your facility with our expert windows cleaning services. We are a quality driven organization that is locally owned and operated. All of our service personnel trained to the highest industry standards and always conduct themselves in a professional manor when on site. Our trucks are clean and well marked and the service personnel are always in uniform. The day prior to any service, our staff will call to confirm the appointment and time.
Please request a free estimate or, for more information on our customized office cleaning services, call us at (262) 349-9493 or email us, we will be happy to answer all of your questions.