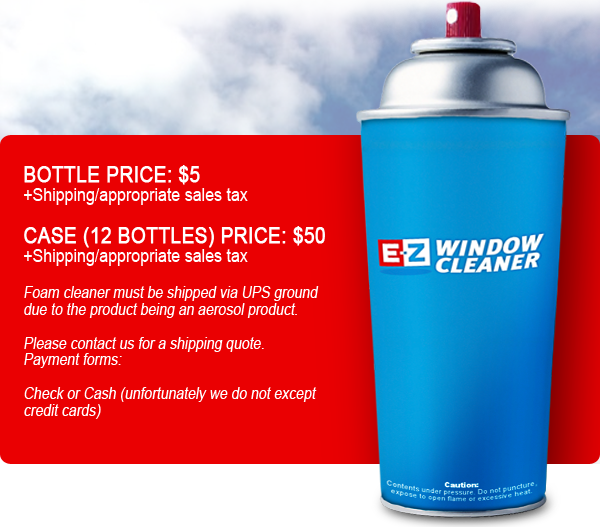 Window cleaning is a very simple task. Or so we think! Moreover, the more you do it and the better the tools/supplies, the easier it becomes. We clean thousands of homes and commercial buildings just like yours. The concepts and processes are simple. One very basic rule of thumb: Anything applied to the windows, like glass cleaner, must be completely removed.
Most homeowners don't own a squeegee. For those people, we recommend a foam glass cleaner, in particular we recommend "E-Z Window Cleaner" by E-Z Windows Inc.
Avoid cleaning in direct sunlight when possible.
Remove the protective cap.
Align the valve opening toward black dot
Holding the can upright, point the valve opening 8-12" from the surface to be cleaned.
Spray a fine mist and wipe clean.
For best results with our glass cleaner
Use two dry absorbent cloth towels. One towel for initial cleaning, and the second for "buffing" out steaks and imperfections.
Contact us today to order E-Z Window Cleaner.