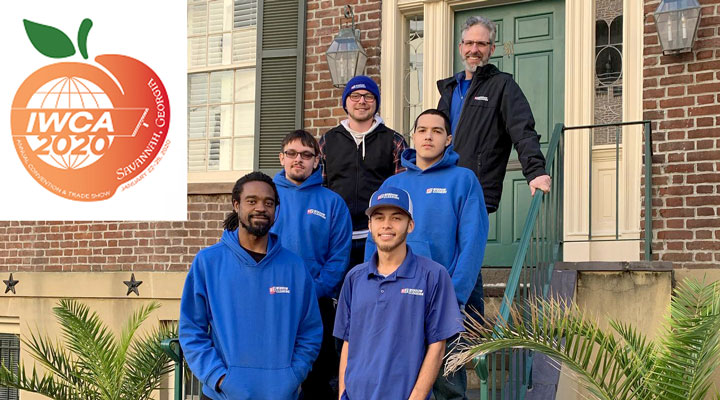 This week, we find ourselves in Savannah, Georgia, participating in the 2020 International Window Cleaning Association Annual Convention & Trade Show, which goes till Saturday, January 25th.
IWCA holds an annual convention and trade show for professionals working in all areas of the window cleaning industry, from high-rise and residential window cleaners to those who manufacture goods and services for window cleaning.
Some highlights of the IWCA Convention and Trade Show are the four regional safety training sessions per year which give companies the opportunity to have their employees professionally trained. The convention not only offers Safety Certification and Hands-OnSafety training but also glass information and other services.
At E-Z Window Cleaning, we pride ourselves in our commitment to the community and the less fortunate. By volunteering, we have seen organizations that can't afford window cleaning, so we are proud to participate in the Charity Window Cleaning.
Every year convention attendees visit a local non-profit site to provide a window cleaning for the charity. Equipment for the cleaning will be provided. This year we will help clean the Ronald McDonald House of Coastal Empire.
Because E-Z Window Cleaning gives our employees access to training resources, we avoid potential hazards on sites, accommodating the needs of our clients as well as ensure the safety of our workers. Our professional staff has made a commitment to the safety regulations upheld by OSHA. This investment in continued education ensures that we can provide the best service to you.
If your windows need cleaning, we provide a section where you can upload your photos and get an estimate right away. Give us a call at 262-349-9493 and see your windows sparkle!