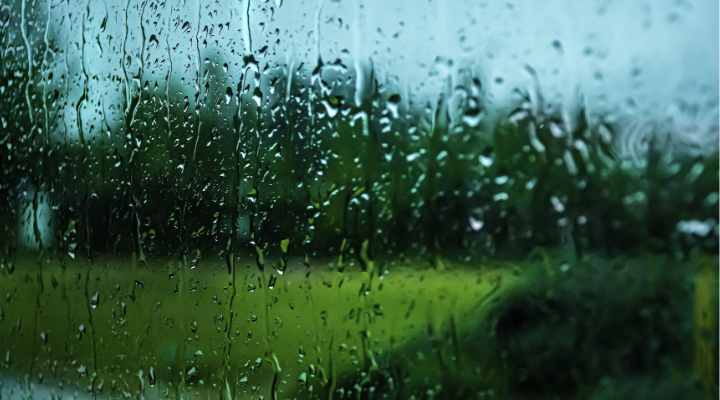 Like wanting to clean your car on a clear day, the same goes for wanting to clean your windows on a fair-weather day.
If you've scheduled a window cleaning with us and it rains, you might be wondering if the rain is going to leave its mark on your newly cleaned windows.
At E-Z Window Cleaning, we typically avoid working in the rain; there is no additional need to worry about scheduling your service in coordination with the rain forecast. However, there is an occasion where we have recently completed a window cleaning only to see the skies open with rain.
It is time to dispel the notion that your clean windows will be wasted. Window cleaners can complete the job in most weather conditions and are trained to deal with the unpredictability that comes with this. Keep in mind; it is not the rain that will make a window dirty but instead the dirt that is already on them.
With dust accumulating on the outside of the glass from lawnmowers, leaf blowers, tree pollen, car exhaust, and additional sources, dirt covers the window with a film, settling as a uniform layer on the glass.
When it rains, the raindrops sends the dust into different patterns; after the rainwater dries, the dust remains. A new "mud residue" is evident. Clean glass stays clean after a rain because once the rainwater dries, there is nothing left to obscure the view.
Choosing E-Z Window Cleaning allows you to enjoy the beauty of your home with a clear view of your neighborhood scenery.
Let E-Z Window Cleaning take the hassle out of cleaning your home's windows. If your windows need cleaning, ask about an estimate. We provide a section where you can upload your photos and get an estimate right away. Give us a call at 262-349-9493 and let your windows shine!