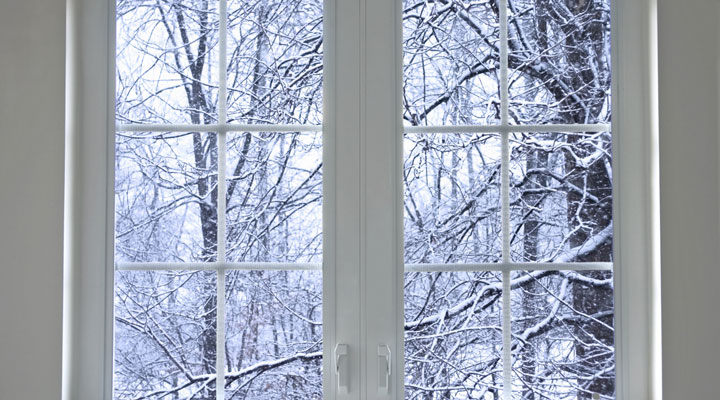 Despite the cold frigid temperatures, winter can be a beautiful time of the year. Your screens are off the windows and it gives you a crystal clear view of the winter wonderland that the season brings. Whether you're watching the birds or the snow falling, winter brings a peaceful and quiet look at the world, but you might be noticing your windows look less than sparkling and clear. While you might think you have to wait until Spring or Summer to clean your windows, you can, and actually should still get your windows cleaned in the winter. Why? While dirt and grime accumulates on your windows all year (think lawnmower) the winter comes with its own set of issues, including salt. Here are some tips to clean your windows in the winter.
Wait until the temperatures are above freezing
Dress warm
Consider using just soap and water
Ensure you set up your ladder in a safe area away from ice
Dust your windows first
Clean your windows in the morning or later in the afternoon when the sun isn't as high
Take care of streaks immediately
Consider hiring a professional
When the temperatures fall and you just don't feel like heading outdoors, let the professionals at E-Z Window Cleaning help you! We work all year and can handle jobs big and small. We started our business cleaning residential windows for people like you and your neighbors. We are not satisfied with our window cleaning services unless the customer is. Our goal is to exceed your expectations. To guarantee the highest level of cleaning services, we utilize quality control programs which include a customer inspection at the end of each job and customer surveys. And of course, we always encourage customer communication and use your input to heighten our level service. If we are unable to meet our customer's satisfaction, we will issue a full refund!
Please request a free estimate or, for more information, or simply to book an appointment, call us at (262) 349-9493 or email us. We will be happy to answer all of your questions.