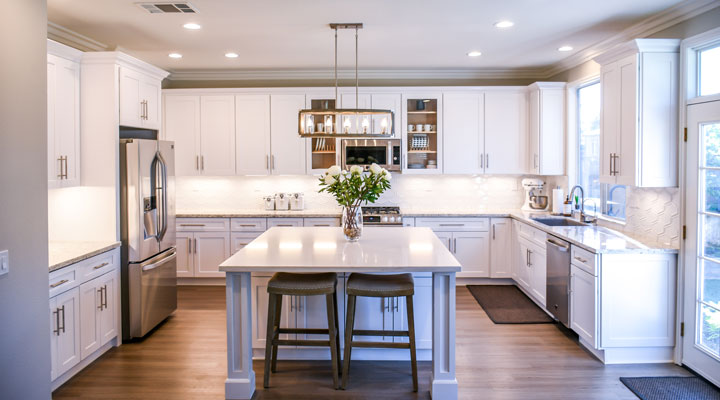 You might have a growing family and need a bigger home or you may decide that with kids off to college, it's time to downsize. In either case, you might be thinking of selling your house and moving to a different neighborhood.
Buying a house is generally one of the most major investments any family will make. Once a family outgrows their home or decides to move to a smaller space, they will be looking to sell their home. Before you plant the "For Sale" sign in the lawn, here are a few tips to getting your house ready:
Get your funding organized. If you're selling a home you're thinking of making money, you might be wondering why would you need funds beforehand? The answer is you will need to have funds to market your home, make any needed repairs, and for closing costs.
Hire a realtor. Hire an experienced realtor, one that has sold several homes in the past, and knows what they are doing. Ask neighbors and friends who have recently sold their homes for recommendations.
Curb appeal. Make recommended changes — repairs, painting, and outside clean up. If there are sections of your house that need to be fixed up, a buyer may submit an offer that is on par to the appearance of the property. Buyers, in general, are discerning by nature, even more so when they are buying a whole house.
Declutter. Since you'll likely be living at your house while you're selling it, it's a good idea to keep clutter under control. Pack up all your decorations and keep them in a storage unit. Think of it as giving buyers a blank canvas where they can imagine their belongings in the same space.
Instagram-worthy pictures. Most people make decisions online before deciding to see your house. Have flattering, high-quality photos ready to go online. Hire a good real estate photographer to maximize the use, space, and symmetry of your house.
Clean your windows. Regular window cleaning helps increase your home's value because buyers love knowing the property was well maintained. According to the National Association of Realtors, "Curb appeal sells 49% of all houses." Cleaning the windows is also the least expensive home staging activity.
Let E-Z Window Cleaning take the hassle out of cleaning your home's windows. If your windows need cleaning, ask about an estimate. We provide a section where you can upload your photos and get an estimate right away. Give us a call at 262-349-9493 and let your windows shine.