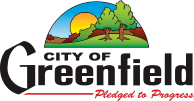 Top Window Cleaning in Greenfield, Wisconsin
Derived originally from the Town of Kinnikinnick, it was named Greenfield in 1841. In this suburb of Milwaukee, 37,000 residents know how to live life fully. The heart of the community, the Konkel Park Amphitheater, hosts several events throughout the year that bonds the community. Whether it is attending a car show, a movie in the park, enjoying live bands, having a picnic or frequenting the food trucks, these Greenfield citizens mingle and hobnob with family, friends, and neighbors. A Farmer's Market attracts shoppers every Sunday from April to October. The Parks and Recreation serves interested people of various ages in a variety of classes: cooking, Tai Chi, Martial Arts, life support, babysitting training, CPR/First Aid, and more. Athletes can hit the courts, the fields, and the pools to gain access from tennis, hockey, and golf to baseball, volleyball, swimming, and ice skating. Every age is encouraged to be an active member of this cozy community.
Greenfield also provides excellent educational opportunities within the four public elementary schools, one middle school, and the high school. Students are challenged in rigorous courses with well-trained educators and involved parents. Numerous restaurants and businesses speckle this quaint town, allowing for plenty of entertainment and sustenance. If you are ever in the area, make sure to stay awhile. You will find this small-town feeling quite contagious.
Greenfield, Wisconsin – Window Cleaning Service
To obtain a free estimate, or for more information, please call us at
(262)349-9493
 or email
[email protected]
. Our friendly staff is here to answer any questions on servicing your "panes". For the fastest estimate, go to our
estimates page
, and have one in minutes!