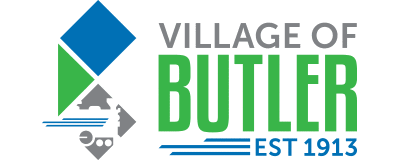 Top Notch Residential Window Cleaning Butler
Nestled northwest of Milwaukee, the Village of Butler exudes the hometown feel exhibited in Norman Rockwell paintings. Residents pride themselves in connecting with neighbors at the local park and softball diamonds to cheer on generations of ball players. Traditional events, such as the Holiday Parade and July Fourth celebrations, unite the town. Businesses pepper the residential area and provide a healthy economy for a number of workers.
It is clear that Butler expects quality service: whether enjoying the historical Clarke House or lounging at the Public Library, clean windows and glass is definitely a priority. E-Z Window Cleaning has serviced residents in small towns like yours since 1999, and we want to work for you! We offer a variety of residential, commercial, and new construction window cleaning services as well as attention to mirrors, light fixtures, glass, and exteriors. See our full service offerings on our services page.
We just know the the work we do will impress you! Customer satisfaction is our focus. Therefore, we will issue you a full refund if you are not fully satisfied. After every job, we rely on your feedback and inspection. That way our founder, Michael Cornish, is assured of his untarnished reputation. It is because of this personalized attention that we have been rated the best in the industry, year after year.
Butler WI – Window Cleaning Butler
Please be sure to contact us for a free quote. For more information, or to set up an appointment, contact us at
(262) 349-9493
or
email us
. We are excited to answer virtually all of your questions.