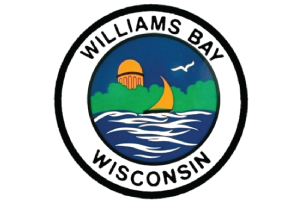 Best Window Cleaning in Williams Bay
Williams Bay is a pristine village incorporated in 1919. With beautiful nature surrounding the almost 20,000 feet of lake shore, this haven is a treasure to residents and visitors alike. Outdoor enthusiasts bask in the matured trees, flora, and wildlife that inhabits the area. Paths and parks provide a multitude of active excursions that include biking, snowshoeing, cross-country skiing, and sledding. Athletes can take advantage of volleyball, basketball, tetherball, soccer, baseball, and many other sports. On the water, enthusiasts can swim, fish, boat, and ski. Beaches and boat launches beckon families and friends to frequent the picnic areas and beautiful scenery year round.
In addition, this village houses a natural conservatory and an astronomical observatory. The Kishwauketoe conservatory, named after the Potawatomi tribe, provides first-hand views of wildlife, trees, wildflowers, birds, and endangered plants. Besides appreciating the land, the skies are also celebrated at the Yerkes Observatory, home to the refracting telescope designed in 1914 by Henry Olmstead. Once operated by the University of Chicago Department of Astronomy and Astrophysics, famous astronomers like Edwin Hubble and Carl Sagan made notable discoveries. Used for education and tourism, the observatory partnered with the community to create a science outreach. Whether you live in William's Bay or just come for a visit, you will not be disappointed by the natural beauty offered in this charming community.
Take a look at all the cleaning services we have to offer:
Williams Bay, Wisconsin – Window Cleaning Service
To obtain a free estimate, or for more information, please call us at
(262)349-9411
or email
[email protected]
. Our friendly staff is here to answer any questions on servicing your "panes". For the fastest estimate, go to our
estimates page
, and have one in minutes!