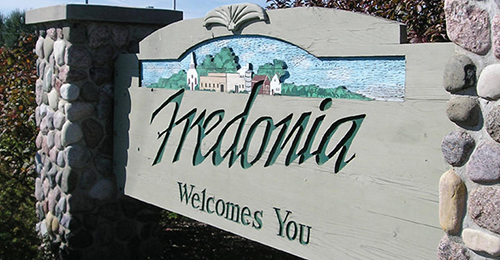 Top-rated Residential Window washing Provider Fredonia
Fredonia, which means "free gifts," definitely lives up to its name.  This beautiful village covers 2.3 miles of land and 6 acres of water.  Natural parks provide a backdrop for tourist attractions.  Whether horseback riding at Appy Orse Acres or bike riding in Ozaukee County, nature lovers can appreciate the vast outdoor activities.
The 2,200 residents can also take advantage of the many gifts this picturesque community has to offer.  Rich in history, since the establishment of the village in the late 1800's, pertinent landmarks and iconic railways whisper stories of the past.  Such prominent roots, therefore, have fostered a thriving community that provides citizens a place to call their home.  This serene town is a place worth visiting.  Come see for yourself.
Window Cleaning Fredonia Wisconsin
Please contact us for a free assessment! Or, for more information info, or merely to confirm an appointment, contact us at
(262) 349-9284
or
email us
. We will be very happy to answer each and every one of your current questions.
We also offer Mirror and light fixture cleaning. We have the attention to detail to clean up your fixtures the precise way. Additionally we will implement the recommended products. Whether it is a crystal chandelier or outdoor patio lights, we have the ability to complete the job proper!