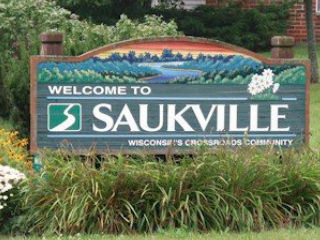 Top Window Cleaning in Saukville
In Saukville, 7,000 residents collaborate and care for each other and their community.  Events are organized throughout the year to promote socialization and to celebrate holidays; neighbors and families mingle in the spirit of the occasion.  This ever-expanding community in Ozaukee County capitalizes on farmers markets and band concerts.  The village also provides public services ranging from recycling to medical and safety alerts.
In addition to the camaraderie, Saukville citizens can enjoy the historical sites peppering the area or take nature walks at the Riveredge Nature Center, where wildlife and hiking trails abound.  Beautiful greens beckon golfers and parks supply anglers with popular fishing sites.  Come meet the fine people who call Saukville their home!
Saukville, Wisconsin – Saukville Window Cleaning Service
To obtain a free estimate, or for more information, please call us at
(262) 349-9284
or email
[email protected]
. Our friendly staff is here to answer any questions on servicing your "panes". For the fastest estimate, go to our
estimates page
, and have one in minutes!