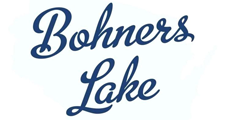 Excellent Window Cleaning in Bohners Lake, Wisconsin
Nature enthusiasts will love the beauty of this quaint neighborhood of Bohners Lake, just a couple of miles outside of Burlington. With almost 2,500 residents, this close-knit community enjoys the small-town feel and takes pride in the rich history of their family roots. The familiarity of the townspeople make this burb a must-see.
Named after the French immigrant, Antony Bohner, this town's focal point is its lake that is 135 acres and 30 feet deep. Anglers enjoy catching Bluegill, Largemouth Bass, Northern Pike, and Tiger Muskie. Nearby Big Foot Beach State Park, only a mile south of Lake Geneva, offers families a getaway complete with campsites and picnic areas. Only eight miles east of Bohners Lake is the Richard Bong State Recreational Area that offers mountain bike trails, camping, ATVing, and hunting and fishing opportunities. Bird enthusiasts can enjoy filming or viewing the various species that are native to the area, including Sandhill Cranes, Great Egrets, and Blue Herons. Everything nature is available by Bohners Lake. Make sure to take a moment to enjoy this picturesque part of Wisconsin on your next road trip.
Bohners Lake, Wisconsin – Window Cleaning Service
To obtain a free estimate, or for more information, please call us at
(262)349-9411
 or email
[email protected]
. Our friendly staff is here to answer any questions on servicing your "panes". For the fastest estimate, go to our
estimates page
, and have one in minutes!