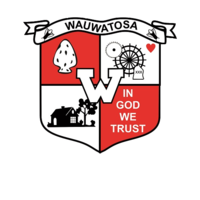 Top Residential Window washing Firm close by Wauwatosa
E-Z Window Cleaning has been servicing the Wauwatosa area since 1999 with the highest satisfaction ratings in the industry.  Looking for a unique upscale brand shopping experience? Stop in at the Mayfair Collection where you will find a unique shopping experience.  Just minutes from Mayfair Mall, the Mayfair collection has upscale brands at great prices.  Downtown a little further is The Spice House, which you can't leave without the purchase of the Village Spice.  A blend that is great for making Bloody Mary's.   During the warmer months, there are many different art fairs and events to attend, Tosa Tonight Concern series, Firefly Art Fair, Windows Into Wauwatosa and for a fun spectator sport the East Tosa Gran Prix, one of the largest competitive cycling events in the country, drawing in on average 10,000 spectators, where the streets transform into a festival of food and music.
E-Z Window Cleaning just isn't content with our washing services unless the consumer is. Our company's aim will be to go beyond your dreams. To ensure top washing services, we make the most of customer inspections and consumer surveys. And of course, we frequently encourage consumer communication and utilize your input to heighten our level service. If we have not meet our customer's satisfaction, we are going to issue a full reimbursement!
We also offer Mirror and light fixture cleaning. Our personnel have the expertise and understanding to clean up your fixtures the correct way while using the suitable resources and strategies. Whether it's a crystal chandelier or terrace lights, we all have the expertise to accomplish the job right!
Wauwatosa, WI – Wauwatosa Window Cleaning
To obtain a free estimate, or for more information, please call us at
(262) 349-9493
or email
[email protected]
. Our friendly staff is here to answer any questions on servicing your "panes". For the fastest estimate, go to our
estimates page
, and have one in minutes!