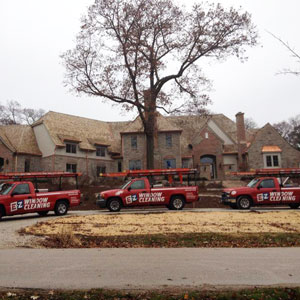 The Best Residential Window Cleaning Elm Grove
Elm Grove was incorporated in 1955 and earned its name from the notorious elms dotting the landscape, The villagers have maintained the spirit of the settlers who chose the area for its accessibility to major cities like Milwaukee and Watertown–and eventually Madison, as well as for the Sisters of Notre Dame who were inspired to build their convent, school, and orphanage based on the presence of the divinity.  Elm Grove is home to charitable villagers and prosperous business owners whose establishments pepper Watertown Plank Road, providing sustenance from restaurants, groceries, chocolatiers, bakers, and bread makers. E-Z Window Cleaning is a company that best serves such industrious citizens right in their own home town, providing both exterior and interior window cleaning services.
We started our window cleaning business for men and women like you and others like you. At E-Z Window Cleaning, we are not satisfied with our cleaning services unless the customer is. It is our mission to exceed your presumptions. Therefore, we use quality control programs to to ensure a top level of cleaning services. For example, we use a consumer inspection at the end of each job and client surveys. And of course, we encourage consumer feedback. And, we always utilize your tips to bing up our level of service. If we can't meet our customer's full satisfaction, we will issue a full reimbursement!
Elm Grove, Wisconsin – Window Cleansing Service
Please contact us for a no cost quote. Additionally, for more information, or merely to make an appointment, contact us at
(262) 349-9493
or
email us
. We'll be delighted to answer each and every one of your questions or concerns.
Mirror and light fixture cleaning requires the same special attention to detail as window cleaning. Our company has the wisdom and foresight to wash your fixtures with the most modern methods and best quality tools.